Current position
Reducer
Home>>
>>
Suppliers
Logo Introduction

UMA Industrial Group
产品样本
Chinese Name:天津优姆金机械销售有限公司
Recommended for:





Tianjin youmujin Mechanical Sales Co., Ltd. was established in 2005 May. Located in Tianjin City downtown area, Nanjing Road, Heping District No. 305. Our company mainly sales of ABB motor, Tianjin reducer factory reducer, sew reducer. ABB motor varieties are: M2QA series three-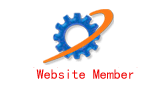 Shanghai Nuoguang machinery Co., Ltd.
产品样本
Chinese Name:上海诺广机械有限公司
Recommended for:





Shanghai Connaught large machinery Co., Ltd. specializing in the production of gear reducer, K series cone - cylindrical gear reducer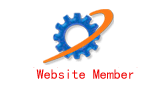 Shanghai Fengxin Transmission Machinery Co., Ltd.
产品样本
Chinese Name:上海枫信传动机械有限公司
Recommended for:





Shanghai Fengxin Transmission Machinery Co., Ltd. has two production bases in Shanghai and Shandong, with a total area of ​​300,000 square meters. The first phase of the project has a modern standard factory building of 60,000 square meters. The company's main product
Page:1/1 Per Page29 Total 3 information Pagination:[1]