Current position
Reducer
Home>>
synchronous-motor
>>
TZT type three-phase AC synchronous generator (24 ~ 120kW)Suppliers
Logo Introduction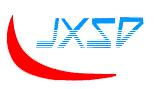 Beijing Xinsheng mechanical equipment Co., Ltd.
产品样本
Chinese Name:北京军鑫盛都机械设备有限公司
Recommended for:





010-87909118 13811549964 now has the international brand-name imports of electrical machinery and equipment. Business scope: generator, air compressor, aerial work truck, excavator, bulldozer, pump, loader, forklift, crane rental, sales, service. We guarantee that each device has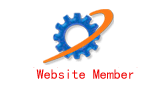 Shanghai Fengxin Transmission Machinery Co., Ltd.
产品样本
Chinese Name:上海枫信传动机械有限公司
Recommended for:





Shanghai Fengxin Transmission Machinery Co., Ltd. has two production bases in Shanghai and Shandong, with a total area of ​​300,000 square meters. The first phase of the project has a modern standard factory building of 60,000 square meters. The company's main product
Page:1/1 Per Page29 Total 2 information Pagination:[1]