Current position
Reducer
Home>>
asynchronous-motor
>>
YZRD, YZRS series of crane and metallurgical wound rotor with multi speed three-phase asynchronous motorSuppliers
Logo Introduction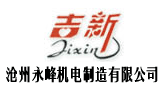 Cangzhou Yongfeng electromechanical manufacturing Co., Ltd
Chinese Name:沧州永峰机电制造有限公司
Recommended for:





....Electrical Manufacturing Co., Ltd. is located in Changzhou Yongfeng famous hometown of acrobatics country Wuqiao County, in Beijing, Tianjin, Shijiazhuang, Jinan and other cities constitute the center of the triangle. Since the 1975 inception, always adhere to market developm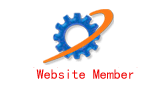 Shanghai Nuoguang machinery Co., Ltd.
Chinese Name:上海诺广机械有限公司
Recommended for:





Shanghai Connaught large machinery Co., Ltd. specializing in the production of gear reducer, K series cone - cylindrical gear reducer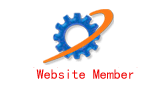 Langfang Maotai reducer Co. Ltd.
Chinese Name:廊坊茂泰减速机有限公司(国茂)
Recommended for:





Guomao reducer Group Co., Ltd. (hereinafter referred to as Guomao group) is a comprehensive national private enterprise, founded in 1993, is headquartered in the International Garden City -- Jiangsu province Changzhou city Wujin district. Guomao group has always been to "sustain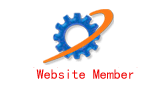 Shanghai Fengxin Transmission Machinery Co., Ltd.
Chinese Name:上海枫信传动机械有限公司
Recommended for:





Shanghai Fengxin Transmission Machinery Co., Ltd. has two production bases in Shanghai and Shandong, with a total area of ​​300,000 square meters. The first phase of the project has a modern standard factory building of 60,000 square meters. The company's main product
Page:1/1 Per Page29 Total 4 information Pagination:[1]