Current position
Reducer
Home>>
asynchronous-motor
>>
YDF series three-phase asynchronous motor with valve (with Siemens electric device)Suppliers
Logo Introduction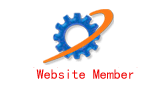 Yangzhou Yangxiu Electric Power Equipment Co. , Ltd
产品样本
Chinese Name:扬州市扬修电力设备有限公司
Recommended for:





Yangzhou Yangxiu Electric Power Equipment Co. , Ltd. . Original name: Yangzhou Yangxiu Valve Control Co. , Ltd. . Is Siemens 2sa32sb32sq3 electric head, LCD Remote Control Series Electric actuator, intelligent non-invasive electric valve device, explosion-proof series valve elec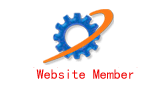 Shanghai Nuoguang machinery Co., Ltd.
产品样本
Chinese Name:上海诺广机械有限公司
Recommended for:





Shanghai Connaught large machinery Co., Ltd. specializing in the production of gear reducer, K series cone - cylindrical gear reducer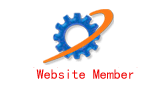 Shanghai Fengxin Transmission Machinery Co., Ltd.
产品样本
Chinese Name:上海枫信传动机械有限公司
Recommended for:





Shanghai Fengxin Transmission Machinery Co., Ltd. has two production bases in Shanghai and Shandong, with a total area of ​​300,000 square meters. The first phase of the project has a modern standard factory building of 60,000 square meters. The company's main product
Page:1/1 Per Page29 Total 3 information Pagination:[1]